Preventative Maintenance
Preventative Maintenance – Be Proactive, not Reactive!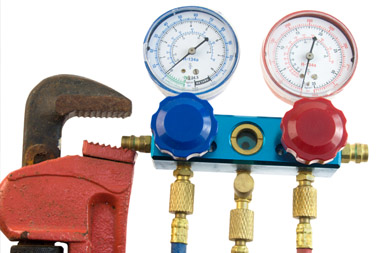 Facts on Preventative Maintenance
PM helps reduce overall running costs by maintaining optimum efficiency of your operations.
PM is a way of maximising confidence & reliability in your systems.
PM reduces the frequency of service calls which are costly and always inconvenient
PM helps to protect company assets and the safety of your operators.
Remember: Be Proactive Not Reactive to maintaining your refrigeration & air-conditioning equipment.
The objective of a Preventative Maintenance (PM) program designed by PSE Refrigeration & Air conditioning is to prevent functional failure of your operations. This objective can be accomplished only by maintaining proper operations, and by detecting the problem before it occurs. Faulty operation, failing parts, or a simple lack of lubrication can create equipment failure that will in turn, cause unscheduled loss of equipment or product, delays in production, or the unscheduled loss or use of an area in the facility. Many times these failures necessitate major repairs which inevitably lead to expensive emergency service works. In a worst case scenario – the lack of a proper PM program may result in the total loss of high value company assets, and even cause injury to those who work with or nearby the operations mechanical services.
A refrigerant pipe leak undetected for a short period can cause loss of costly refrigerant, a drop in equipment performance or even compressor failure.
A simple loose wire connection undetected can cause sparks, fire, blowing of fuses, or even at times premature equipment failure.
Servicing
At PSE, we can tailor a Preventative Maintenance Schedule to suit your personal needs or requirements. This can range from daily or weekly, to quarterly or annual service programs. Enquire now how PSE can help you obtain the confidence & peace of mind that a Preventative Maintenance Program can provide.
Some of the procedures PSE Refrigeration & Air conditioning performs are:
Check the condenser coil for its heat transfer and dust/dirt accumulation.
Check Fans and Blowers. Clean if required to insure proper air delivery.
Check refrigerant pressures and assure the system is leak free.
Check & clean filters.
Lubricate motors and bearings where possible to avoid frictional losses.
Check the amperage of the compressors/motors.
Adjust belts and pulleys or replace if needed for better performance.
Test controls and safeties switches.
Check the heating system for proper operation.
Inspect the evaporator coil and clean if necessary.
Check relays and contactors.
Check and inspect blower motor and its amps rating as compared to actual.
Air flow testing / Air balancing
Check exposed duct for any leak and proper insulation.
Check thermostat setting and calibrate if required to maintain proper temperature in the conditioned space.